You've decided to take your annual company retreat to the land of Abu Dhabi. With its tempting offer of a thrill of a lifetime, it's the perfect place to tighten up the unity spirit of everyone in the company. Whether you're planning to let everyone in on the electrifying sights of Abu Dhabi or bask in its exclusive serenity, the city has got you covered.
The 11th richest world in the city has plenty of sights and activities up its sleeve, and if you want to experience the glory of Abu Dhabi in a new perspective and experience, a boat trip in Abu Dhabi is a must. It's the perfect activity to counter the adrenaline rush of your thrilling itinerary in the desert.
Plus, everyone could use a moment with the ocean after those days of bathing in sun rays.
Here are 5 reasons your company will appreciate a houseboat charter in Abu Dhabi, narrated through the eyes of your employees.
Experience Abu Dhabi the relaxing, elite, and aquatic way
Feel like the rich and famous while on a quiet and scenic getaway, where the paparazzi (or better yet, the workload waiting back home) won't find a way to break your moment of having fun with your office mates.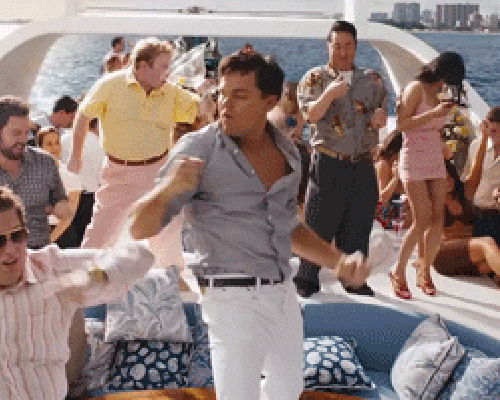 Alcoholic drinks and loud music are evicted from the guest list, but who's to say you can't enjoy a houseboat tour in Abu Dhabi without these two? In fact, without these two ruining the party, you get to spend more time with your officemates and your higher-ups. No looming threats of doing something idiotic while you're drunk.
It also has everything you'll need for an elite "house" party – a handy kitchen, rooms with comfy beds, bathrooms, and an entertainment area where you can indulge in movies, games or some crazy party games. Think of it like bringing a penthouse or a luxurious apartment on top of the cascading seawater, and you'll get the picture.
Just imagine the looks and the ooohs and aaahs of your family and friends when you share how you felt like a celebrity while enjoying an exclusive and luxurious houseboat tour in Abu Dhabi!
Enjoy an exclusive date with the sunset
Everyone can agree that a perfect way to end a day's worth of excitement and activities is watching the sun fall into slumber, with the colors of the sky turning like a painter's canvas.
The perfect spot to get a full view of this breathtaking moment? In a houseboat deck, while sipping your drinks, leaning on the railing, and getting amazed while the sun bleeds a spectrum of colors. No distracting tourists to block the view, no towering buildings, no distracting activities – just you, the sky, the sun, and the whole company watching in awe too.
As the sun draws the curtains to a close, you can enjoy the next act of stars dancing in the night while comfortably seated on the boat's deck or while falling into slumber with the starry night as your canopy. No noisy or killjoy neighbor to ruin your exclusive viewing of the skies.
Get a glimpse of Abu Dhabi from the ocean's view
Abu Dhabi boasts an ocean overflowing with inviting, turquoise water too. It provides a unique and thrilling way to beat the Middle Eastern heat without leaving the fun behind.
The beach is always an option, but don't limit yourself to that section of the ocean. (Plus, aren't you tired of sand already?) Why not experience Abu Dhabi uniquely while traversing the emirate's sea itself? Sit back and relax in your houseboat rental and watch the city come to life in the background, while it does its normal routines of keeping its people busy.
Ah, how nice it is to be excluded from that busy-bees of the city, eh? To be relaxing here, enjoying your well-deserved break from the revisions and meetings waiting back at the office. Oh, I'm busy alright. Busy enjoying this boat trip in the Abu Dhabi water.
Enjoy water-themed activities without getting trapped in a tourist storm
Have you wanted to try something out, say fishing, only to know there's a line of tourists waiting for their chance? Frustrating, isn't it?
When you're on a houseboat, you won't need to compete with other tourists for a chance to enjoy some aquatic activities. You get your own space of water, where you can enjoy any activity you want at your heart's content. Fishing, cruising, sailing – the ocean's mine, baby!
A devoted moment to enjoy life with your colleagues and close friends
The plethora of activities offered by Abu Dhabi is fun and all, but nothing beats the intimate, exclusive moment in the embrace of the ocean waves while getting to know the personalities behind every cubicle in the office.
It's the perfect opportunity to bring the company stronger and closer together, without the distraction of city life waiting to kill the fun. Everyone gains a new perspective of each other, and you all feel closer than before.
So take this boat trip ala Abu Dhabi style to take "team building" to a whole new level. Plan a movie night with everyone curled up on popcorn and finger foods and drinks and a bellyful of laughter or a heart full of excitement and terror. Get them in a friendly competitive spirit as they participate in games that build their trust and reliance on each other. No work, just play.
Give everyone the moment to enjoy the luxury of Abu Dhabi
Reward the hustlers and the hard workers in your company with a nice luxurious reward, courtesy of a unique houseboat trip in Abu Dhabi. Let them build unforgettable moments in the company of their workmates and the calm of the water. A moment enough to build a torrent of stories that would establish a stronger sense of unity with your company's team spirit.Let's make those ideas of sea activities for your company retreat a reality. No hassle and hidden charges, at a price that puts a smile on your accounting department's face.
Book your sea tour now with us and build a lifetime's worth of stories to share.